This is the view of our Little Cottage.
I knew there was something familiar about it.
Then I remembered the book, The Little House.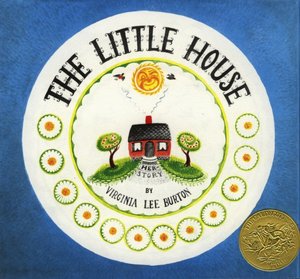 The
story
is about a little house in the country.
Her builder decrees that she
"may never be sold for gold or silver"
The house had buildings going up all around
her until she was in the city.
The modern slant to this book is the movie
Up
,
We are surrounded by buildings.
There are apartments on the backside of us, and
a new five story apartment building going up in front
us, across the street.
Today I went for a walk...
This is an oasis, a beautiful park, just two blocks down the street.
This is the view from the other side of the park.
I will be spending lots of time here.
Then my walk took me downtown.
So many little stores and shops.
When I got back I forgot to get a
Starbuck's gift card for a friend.
So I walked back to the nearest coffee shop.
(There are five Starbucks within walking distance.)
I timed my walk.
I left at 12:04.
Arrived at 12:09.
Bought the gift card at 12:10.
Was back home at 12:14.
Wow! I'm loving it here!
The Little Cottage... home.